Our Mission
We aim to create a sustainable, peaceful, healthy and prosperous world — what we sometimes call heaven on earth for shorthand.
We hold a vision where, not only are everyone's basic needs met while living in peace, but the very best in all of us is expressed and humanity's full creative potential is set free.
This is a world in which we know we are one sacred family and are united in our divinity, while celebrating our diversity.
Undeniably, there are immense challenges on the road to this 'better' world and as Albert Einstein famously said, "You can never solve a problem on the level on which it was created".
Because of this, we are working to upgrade the 'human operating system' by...
Supporting people to unlock their full potential through transformative education and media.
Inspiring everyone to bring their unique gifts to the world and create real, tangible change.
Celebrating and spreading the most effective and innovative ideas and practices that are transforming the way we live.
Sharing openly about our own efforts in social change via lobbying, activism, philanthropy and more.
Connecting global citizens who are called to create a better world into a network of millions around the planet.
Our intention is to share the very best in personal and societal transformation, so that together, step by step, we're shifting the way we do things on this planet and creating a beautiful world that works for all.
We call ourselves the Shift Network because it will take millions of connected, activated, inspired citizens to enact the changes that are possible. A network of inspired hearts, awakened minds, and dedicated souls.
This is what we're creating and we're well on our way, having served over 1,300,000 people worldwide with customers in 170 countries and having featured over 1,000 thought leaders in domains as diverse as spirituality, peace, holistic health, psychology, parenting, enlightened business, indigenous wisdom, and sustainability.
We're committed to shifting our world, sober about the challenges that lie ahead, and inspired by what is possible.
And of course, we're so very grateful for your partnership in this important work.
Our Culture
We believe that the way our organization functions must be a reflection of the world we're wanting to create.
With that, our guiding inquiry is focused on: 'how do we have a conscious, loving, prosperous organization in which everyone's greatest potential is nurtured and celebrated?'
In support of this, we've created a loving, family-like culture, united by our commitment to shifting the planet, that has a number of unique aspects such as:
'Check-in' circles with all staff who work in the office every other week in which we share about our lives beyond work and the celebrations and challenges we're facing.
Policies that allow employees to work abroad a month each year to learn, grow and fulfill their travel dreams
Our headquarters is located on a gorgeous retreat center (Earthrise Campus at the Institute for Noetic Sciences), surrounded by the beauty of Sonoma County, California.
Our Impact
We are deeply committed to supporting the shift toward a planet that is healthy, sustainable, peaceful and prosperous for all and are striving to make an impact on multiple fronts.
First and foremost is our transformational content designed to support you in accessing your full potential and bringing your gifts to the world so that together we shift things in profound ways.
Every year we feature a vast array of free inspirational and educational content that covers a wide range of personal transformative practices as well as important social change topics.
We also create over 70 in-depth courses each year, to which we give hundreds of thousands of dollars in scholarships so that transformational education can be available to all those who seek it.
As we create our programming and grow the network, we strive to be a great place to work, one that values employee wellness, growth, and community service.
Additionally, we believe that shifting the paradigm in business means that for-profit companies (like us) can and must consider overall social and environmental impact as a measure of how well we're doing. We are committed to providing value to all our stakeholders — including people and the planet.
To that end, we give a large percentage of our annual profits to charitable organizations.
We have also allocated a significant amount of company stock toward nonprofits that are profoundly shifting our world. For more on this area of our work, please read below.
For more about our social responsibility initiatives and practices, see our impact page.
What We Do
Virtual Events
We create transformative virtual events to help you live an extraordinary life and give your greatest gifts in inspired action.
Whether hour-long classes with a single teacher or week long 'summits' with dozens of experts, our offerings are designed to bring you the best information and growth possible in the comfort of your home.
Our events span the full range of topics for a joyful, meaningful, healthy life, including Spirituality, Holistic Health & Wellness, Shamanism, Personal Growth, Relationships & Parenting, Social Impact, Enlightened Business & much, much more.
With our virtual events, our intention is to support you to uplevel all aspects of your life and be empowered to create a better world.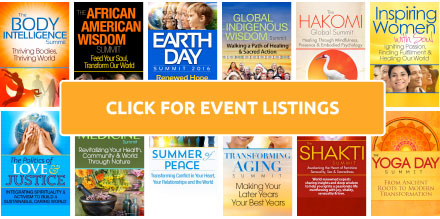 Virtual Courses
In partnership with the top transformative teachers on the planet, we design and publish in-depth programs for your growth, learning and impact in the world.
Our programs have been taken by over 45,000 people from around the planet and cover the full spectrum of personal and social transformation.
One unique feature that sets us apart from other e-learning companies is that along with recorded programs, we offer over 70 LIVE virtual courses each year, so you can interact with your teacher and the other students during your program to take your learning even deeper.
Our Media
We create conscious media to inspire, inform and support your growth and connect you with important shifts happening on the planet.
In the coming years we will be expanding this area of our work, offering videos and interviews from our team, our faculty and thought leaders to support your personal shifts, boost your impact in the world and keep you connected to the greater shifts that are unfolding.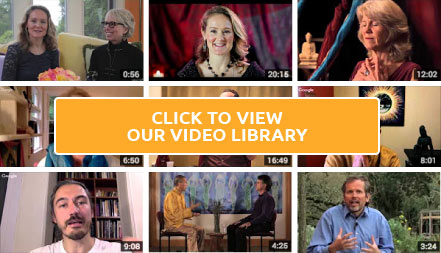 Our Retreats and Trips
Beyond our virtual offerings, we also create in-person retreats and lead international transformative trips. While powerful learning and growth does indeed happen virtually, there is no substitute for being together in person and what becomes available with multiple days in a group to learn, explore and celebrate.
Our retreats take place on the gorgeous northern California campus where our headquarters is located. They are deep immersive experiences with our top faculty.
Our trips are transformative pilgrimages to significant areas of the world that catalyze growth, connection and deep inspiration. Not only do they include facilitated support in deepening your personal journey but they also include opportunities for service in local communities.
Meet the Team
Our Founder

Stephen Dinan is the founder and CEO of The Shift Network and a member of the Transformational Leadership Council and Evolutionary Leaders.
Stephen is a graduate of Stanford University (Human Biology) and the California Institute of Integral Studies (East-West Psychology). He helped create and directed the Esalen Institute's Center for Theory & Research, a think tank for leading scholars, researchers, and teachers to explore human potential frontiers. As the former director of membership and marketing at the Institute of Noetic Sciences, he was the driving force behind the Shift in Action program and the One Minute Shift media series.
He is the author of Sacred America, Sacred World and Radical Spirit (New World Library). He has been a featured speaker at the World Cultural Forum in China, the Alliance for a New Humanity in Costa Rica, Renovemos Mexico in Mexico City, and the University of Cuenca in Ecuador, as well as many US conferences, events, radio programs, and online summits. Stephen lives in San Rafael, California, with his beloved wife Devaa.
His personal website is www.stephendinan.com
Our Leadership Team

Rev. Devaa Haley Mitchell — Chief Transformation Officer, hosts Shift Network's Inspiring Women Summit, facilitates our women's programs, and designs facilitation and transformation strategies for many of our programs. Devaa's background includes roles in the public benefit sector (Director at Institute of Noetic Sciences and Exec. Director of Full Circle Fund), as well as the business sector (Boston Consulting Group). Devaa was ordained as an interfaith minister by the Chaplaincy Institute and received a BA and an MA from Stanford University. She was also awarded a fellowship from the Fulbright Foundation.
Ben Hart — Director of Marketing, has been with the Shift Network since its inception and prior to that worked in personal development contexts after receiving his BA from Wesleyan University. From rites of passage work with teens through the Omega Institute, facilitating leadership workshops and one-on-one coaching with college students, and organizing an international leadership conference for young adults, his passion for activating human potential has been paramount.

Alison Marks — Director of Telesummits, is responsible for the planning and implementation of the Shift Network's telesummits. Before joining The Shift Network she ran her own successful coaching and training company for 7 years, following a nearly 20-year career in the nonprofit sector. Alison holds an MA in Organizational Development and Transformation from the California Institute of Integral Studies, and enjoys the rich diversity of people and experiences she finds living in Northern California.

Philip M. Hellmich — Director of Peace, brings more than 25 years of experience in international development and conflict transformation including 14 years with Search for Common Ground. He also served for four years as a Peace Corps Volunteer in Sierra Leone where he lived and worked in small remote bush villages. A published writer, Philip recently published God and Conflict: A Search for Peace in a Time of Crisis. He serves as adviser to The Global Peace Initiative of Women. A long-time meditation practitioner, Philip enjoys studying and teaching about the parallels between inner and outer peacebuilding.

Jeffrey Kihn — Director of Operations, played a key role in launching the Shift in Action program at the Institute of Noetic Sciences, which grew to 10,000 members, and now manages operations for The Shift Network. He holds a BA in cognitive science from the University of California at Berkeley, and in his spare time composes ambient music.

Sylvia Fry — Director of Customer Support, is passionate about the awakening of humanity, evolution of consciousness in business, and has devoted her career to working in the transformational-education field. With a solid background in management and customer service, Sylvia believes the only way to truly succeed is by treating others how we ourselves wish to be treated, while living in a state of sacred reciprocity with the Earth. In her teens she became certified as an Empathy Counselor, was the youngest member of her city's Crisis Intervention Task Force, and during college co-created a soup kitchen serving the homeless. Sylvia is blessed to live in the mountains of Northern California.
Our Staff
Gina Vucci — Senior Manager for Summits, brings more than 20 years of marketing, communications and strategic development experience to her work here at The Shift. She is a published author and has contributed to a number of Personal Growth Pioneer Shakti Gawain's best-selling products as well as taught alongside and co-led workshops with Shakti for more than 15 years. She brings an infectious enthusiasm for people and the planet — not only founding her own organization to serve women and children affected by poverty, violence and homelessness, but she is also a woman in recovery and an avid volunteer for many social action organizations intervening on behalf of those in need. She is a single mom of 3 inspired children and makes ridiculously good coffee.
Daniel Carmody — Digital Advertising and Media Manager, brings media and technology experience to The Shift Network. He has produced original media content for Discovery Digital Network, The Travel Channel, The Weather Channel and Discovery ID. Whether it's driving views or driving traffic, Daniel focuses on delivering quality experiences to customers and fans of the Shift. When off the clock Daniel can be found hiking and kayaking around Tomales Bay with his Girlfriend or tending to his organic garden and chickens.
Briana Lorenz-Marrow — Production Manager for Telesummits, is an energetic team member who has drawn on her extensive background in project management (both Fortune 500 and non-profit) to help expand Shift Network's telesummit offerings by improving efficiency, deepening processes and enhancing customer experience. Additionally, she has taught outdoor education and now facilitates equine-guided workshops and co-creates women's circles. Briana loves being with family, gardening, riding horses and doing absolutely nothing at the Yuba River.
Matthew Dimond — Marketing Manager, has over 12 years of online marketing experience focusing on email and content marketing programs. He has helped such companies as NBCi and Ponoko expand their online presence through social media, blog creation and expanding product offerings. When not updating analytic spreadsheets, Matthew enjoys outdoor activities such as biking and hiking, as well as chasing his young child around the house.
Denise Foley — Operations Manager, has a M.A. in the Psychology of Conflict Negotiation and brings 30-plus years of study in the psychic arts through astrology and tarot along with mystical and occult traditions, Jungian psychology and shadow work in service to conscious evolution. She is currently pursuing her PhD. in Depth Psychology with an emphasis on Jungian and Archetypal Studies at Pacifica Graduate Institute. Her desire is to embrace both the eastern and western traditions with a focus on bringing peace to the world through constant inner work and a strong belief in the inherent goodness of all humankind.
Ann Lenehan — Course Manager, is passionate about helping heart-centered thought leaders get their messages out to the world and into the daily lives of people across the globe, creating a beautiful tapestry on the planet in which all of life is honored. Through decades of small business management, Ann has helped artists, natural health and bodyworkers, ecological landscapers and many others achieve their goals in sharing their gifts and wisdom.
Amy Isakov — Course Manager, is a tech savvy and innovative dreamer passionate about connection, spirituality, music, ritual arts, and how the Divine can manifest in all its forms. Having left the traditional education path, she has studied in-depth with shamans, bodyworkers, evolutionary thought leaders, and green builders since 2001. She is a Pachakuti Mesa carrier, mother, writer, and teacher. She finds herself blessed and grateful to be of service here at The Shift Network and to the greater shift in our Collective Consciousness. When not on the computer, you can find her playing in the woods or by the water with her dog, daughter, and all the unseen realms.
Marco Cacchi — Course Manager, is responsible for the project management of a variety of courses offered by The Shift Network. He received his MBA in Sustainable Enterprise from Dominican University of California while working on environmentally and socially beneficial projects across the United States. Through his work and volunteerism, Marco wants to help inspire conscious, peaceful, and sustainable living on Earth.
Nadirah Adeye (or Gooden) — Faculty Relations Manager, is an MA graduate of the Women's Spirituality Program at the California Institute of Integral Studies. For more than two decades she has been witness to the positive impact (in her own life and those of others around her) of a life lived in alignment with The Divine. In that time, Nadirah has been active in the fields of spirituality, manifestation, personal transformation, and community development. She is a mother, writer, lover of foolishness, activist, public ritualist and a Priestess with multiple planets in Virgo. She is deeply committed to supporting women in living lives of peace, pleasure, abundance, authenticity and fulfillment.
Chogyop Kelsang — Course Manager, has almost twenty years experience in corporate compliance and project management in the field of health care insurance and policy. She graduated cum laude from the University of South Florida with a BA in Gerontology (the study of Aging). Chogyop is also a fully ordained Buddhist nun, who has studied and practiced meditation for over ten years. She semi-retired from the corporate executive world two years ago to go on meditation retreat and has re-emerged devoted to helping people find peace and happiness in their life through meditation and spiritual development.
Susan Audrey — Marketing Campaign Manager/Copywriter, brings over 20 years of writing and editing experience to The Shift Network. She's worked on award-winning publications promoting sustainable lifestyles as well as for non-profits supporting women's wellbeing and senior health. She holds an M.A. in Depth Psychology and is a dream work facilitator, leading dream work circles and workshops in the San Francisco Bay Area. When she's not writing or interpreting dreams, she's creating dream-inspired collage and encaustic artwork, hiking Marin and Sonoma hills, and planting a "food forest" in her backyard.
Lee Doyle — Marketing Campaign Manager/Copywriter, has more than 20 years experience as a marketer and copywriter. Prior to joining The Shift Network, she worked as a consultant for a variety of high-tech, consumer and non-profit clients. She's written about everything from digital TV platforms to luxury brand teas and pet foods. Lee is a published novelist and holds a BA in French from San Francisco State University.
Phil Bolsta — Staff Writer, is the author of Through God's Eyes: Finding Peace and Purpose in a Troubled World, a comprehensive guide to living a spiritual life that explains how dozens of spiritual principles interact, how to weave them together into a cohesive worldview, and how to practically apply this spiritual wisdom to daily life. A connoisseur of clever humor, Phil has written regularly for all the major greeting card companies and for numerous syndicated cartoons. He is a big baseball fan, a devoted dad, and an active member of Self-Realization Fellowship in Encinitas.
Lillon Anderson — Customer Support Team & Social Media Support Manager , has over 15 years leadership and management experience in the transformational education field, including time spent serving humanity in the non-profit sector. Having advocated for gender equality, social justice, animal rights, and environmental sustainability, she is passionate about the betterment of our world and its inhabitants. Lillon enjoys creativity in all forms and earned a Bachelor of Fine Arts from Sonoma State University. She spends most of her free time creating jewelry in her studio, cooking, hiking beautiful Northern California mountains, and connecting with her family & friends.
Ann Patricio — Customer Support Specialist and Q&A Host, brings thirty years experience in the healing and performing arts to The Shift Network. She has a Masters in Theatre Arts, is a certified Strategic Intervention coach, certified massage therapist and Nia instructor who believes that in becoming fully present and trusting the body's innate wisdom we tap our creativity, develop resilience and the capacity to live our best life. Whether working with our customers, her clients or students, Ann is passionate about supporting others' personal growth and transformation. She loves singing, cooking, dancing, and spending time with her husband and three children.
Amy Davis — Finance Manager for Customer Support, came to us with a deep background in finance and business management in the holistic healthcare, education and personal development industries. She has a passion for establishing efficient and highly functional systems wherever she goes. Amy is also a dedicated volunteer involved with educational non-profit groups that support enriching children's education in the fine arts, gardening and outdoor adventures. Feeling a deep connection to nature, Amy enjoys gardening, kayaking, paddle boarding, hiking, mushroom hunting and spending time enjoying the great outdoors with her husband, children and an assortment of animal companions.
Rick Nielsen — Digital Marketing and Analytics Specialist
, holds a degree in Information Systems and Accounting with start-up experience in data analytics. Rick brings an abundance of experience in the digital marketing industry. In his time alone when not in the office, he enjoys keeping up with the news, staying fit, and spending quality time with friends and family.
Stacy Ruppert — Digital Marketing and Social Media Specialist, has over 12 years of marketing experience with both for-profit and non-profit organizations. Now working in social media and digital advertising, she also has knowledge in graphic design, fundraising, and relationship management. When not spending time in the digital realm, Stacy can be found at a baseball game, hiking, taking photographs, and travelling.
Marjorie MacIntosh — Evergreen Marketing Specialist, brings a diverse background to The Shift Network, with professional experience that has ranged from the worlds of marketing to technology to field biology. At TSN, Marjorie offers her wide range of skills to creating and marketing lasting course offerings and digital content from start to finish, including website design and production, copywriting, campaign management, and even customer support. Her previous professional life as an ornithologist included working with The Cornell Laboratory of Ornithology, where she took part in the search for the well-known, potentially-extinct Ivory-billed Woodpecker, otherwise known as the "Holy Grail Bird."
Azul Arco Iris — Marketing Specialist + Course Manager, brings to The Shift Network her diverse background in multimedia and the visual and performing arts. Azul holds a Master of Arts in Media Studies from The New School in New York City where she studied media production and performance and has worked guiding university students at both The New School and Cooper Union School of Art. Azul has been a student of spirituality for most of her life. Her study of Reiki, yoga, Native American practices, shamanism, tarot, gods and goddesses, angels, intuition, sound healing and crystals all inform her unique approach to work and life. In her practice as an artist and healer, she facilitates transformation for people through creative play, energy work and spiritual guidance to cultivate more joy and peace in their lives.
Kaeza Fearn — Summits Coordinator, is committed to serving the world on a trajectory toward awakened, embodied love, honesty and interconnectedness. Experienced in coordinating summits, artistic shows, festivals and Birth 2012 Boston, she is also a composer, pianist and sacred musician. She is on the faculty at two music schools in MA and music director at a thriving Unitarian Universalist church. Another passion is sacred circle dance, of which she leads classes, workshops and an ongoing community group. A lover of kirtan, chanting and world music, Kaeza can be heard on Toward Light, her album of original sacred chants for voice and piano.
Shashi Michele Tusken — Summits Coordinator, is very enthusiastic about all aspects of living a healthy life. She is a certified raw foods chef and instructor, always open to new thoughts regarding health. Shashi maintains an ongoing practice of meditation and Shaolin Yoga with her husband Ray. She loves cooking and hosting dinner parties for friends, working in the garden, being outdoors in nature, reading mystery novels and co-writing with Ray.
Phoenix Singer — Copywriter and Junior Marketer for Summits, is dedicated to a life advocating for civil rights. She is committed to personal growth, for herself and in support of others. For several years her volunteer work has been with the Human Awareness Institute, helping at weekend workshops and presenting at smaller events. Born and raised in Chicago, the two things she misses the most are the Cubs and the lilacs that lined the backyard of her childhood home, permeating her memories with their intoxicating scent. She loves Northern California, where she has lived her adult life thus far, and is passionate about writing, making art, dance, hiking, great novels, her cat Madeleine, pomegranates, Italy, Egypt ... and Prince.
Andrew Shaw — Video Production Specialist, is a multimedia event producer with 11 years of experience in educational content creation. Specializing in videography, editing, webcasting and live events, he is fluent in various formats including mini documentaries, interviews, case studies and brand-level concept pieces and enjoys working with marketers designing and implementing content strategies into their current marketing efforts.
Michael DuBois — Web Developer, is responsible for the infrastructure of the Shift Network websites. He brings over 20 years of computer programming and web-development experience to the operations team. Michael grew up in California exploring the rivers and lakes and hiking the Northern CA trails. A long-time meditator and spiritual practitioner, he also gardens and plays guitar in his spare time.
Annamaria Hughes Batoosingh — Web Developer, brings over 10+ years experience in web development and design. She studied Computer Science at the Santa Rosa Junior College. She graduated with a B.S. from Sonoma State University in International Studies with a focus on Latin America. Passionate about world affairs she studied in Argentina and has traveled around the world. She feeds her soul by attending her monthly Sangha retreats and family visits to the Makakaruna Kadampa Buddhist Center. In her spare time she enjoys staying fit doing body pump and yoga, crafting her own essential oil body care, taking hikes, creating art, basking in the sun, enjoying the ocean and most of all spending time with her two young children of 4 and 6. She live in Sonoma County with her family.
Stevee Postman — Graphics Guru, is the creative force behind the face of The Shift Network, with more than 20 years of full spectrum visual/production experience and design excellence. From Bank of America ATM screens to the Beloved: Sacred Music & Art Festival, his work has touched countless. In his spare time, he explores creating sacred space, visionary art, yoga and growing flowers and veggies.
Praise: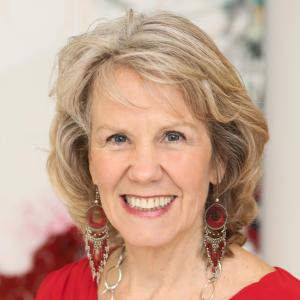 "The Shift Network has my vote as the number one organization most likely to change our world. Their level of consciousness and integrity match their vision — of an expanded network of awakened people caring deeply about our world and each other, working for the things that matter most: justice, sustainability, peace, and wellness. They draw together the best thinkers of our time as social architects of the future. And that draws in participants who are ready to learn and take action."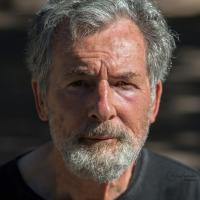 "The Shift Network has boldly stepped into global prominence as one of the most creative and visionary activators of global transformation. In every sphere of its work it convenes practical visionaries engaged in birthing a new planetary civilization. It works on a scale that is breathtaking as it enrolls people across the world to participate in evolutionary change and masterful peacemaking. Finally, an organization that provides the spiritual, intellectual and skill-building tools for humanity's next adventure in applied consciousness!"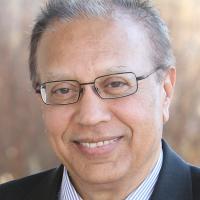 The Shift Network is making important contributions in creating the global culture of peace and having a transformational influence on individuals through its Summer of Peace, World Peace Library, Peace Ambassador Training and other peace initiatives. It is playing a valuable role in creating and participating in strategic partnerships that amplify the strengths of multiple organizations in advancing specific peace priorities.
The Shift Network's peace programs have been presented at the first United Nations High Level Forum on The Culture of Peace, convened annually by the President of the General Assembly. Its main focus on self-transformation of individuals creating the culture of peace from "inner to international levels" has accorded it the richly deserved credibility and well-earned recognition.
I wish The Shift Network continuing and increasing success and expansion in the years to come.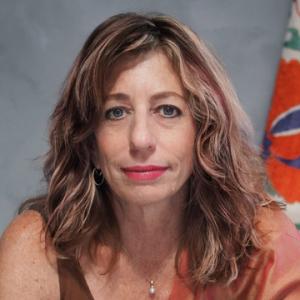 "I am continuously stunned by the depth of intimacy and transformational power of the Shift platform.
Somehow, with the extraordinary attention to detail and ongoing support behind the scenes, coupled with the lived passion of its carefully selected teachers, Shift online courses create authentic sacred space — as real as any in-person retreat I have ever experienced — and into that impeccable container the light of the cosmos comes pouring, and everything... shifts. I love that the Shift Network is an interface where spirituality, social justice and environmental activism meet and students and faculty alike are given tools to wake up and heal the world."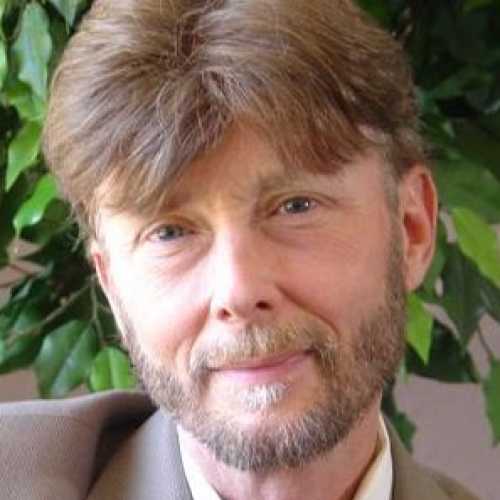 "I really enjoy working with the Shift Network. They have a great system, exceptional people running it and an important purpose. I have conducted many programs with them and as an author and speaker they always provide an efficient and effective platform for me to share my work in a meaningful way."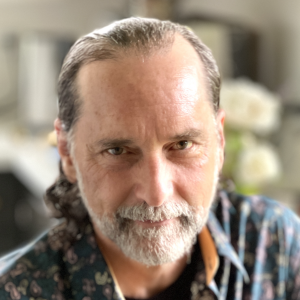 "The Shift Network is a highly ethical company run by deeply dedicated individuals, manifesting a noble vision that is urgently needed by the world. Their business model is inclusive and mandalic, meaning that it offers a win/win/win opportunity for everyone involved, from students to teachers to staff. Working with members of the team, I have found that the company is well managed, very efficient and staffed by high caliber, conscious individuals in every department.
I have great respect and gratitude for what Stephen Dinan and the team at the Shift Network are accomplishing; I am honored to be a member of their growing faculty, and to have been invited to participate in their rapidly expanding global mission."